You know its getting close to summer (especially when the current temperatures in Bethesda and the DC area feel like July!) when Bethesda Urban Partnership starts promoting their annual Free Summer Concerts!  Each Thursday evening from 6-8 pm (from May through July) live music rocks Veterans Park in downtown Bethesda!  Here's a list of the thrilling events & groups coming this 2013 summer: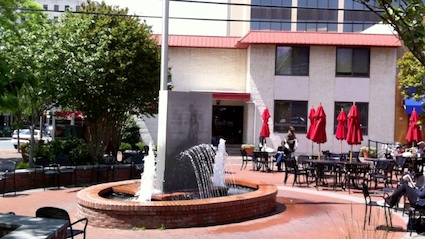 Veterans Park is located at Woodmont & Norfolk Avenues in downtown Bethesda.
May 2 Joker's Wild www.thejokerswild.net Swing

June 13 8 Ohms Band www.8ohmsband.com Horn Heavy Funk

May 9 Lloyd Dobler Effect www.lloyddoblereffect.com Irish Rock

June 20 Blue Funk Funk

May 16 The Walkaways www.thewalkaways.com Alt-Country

June 27 Wes Tucker www.westucker.com Rock

May 23 JohnStone Reggae Band www.johnstonemusic.com Reggae

July 11 19th Street Band the19thstreetband.com Rock/Country/Celtic/Bluegrass

May 30 Flo Anito www.floanito.com Pop/Jazz

July 18 Too Many Daves www.toomanydaves.org Brass

...