Bethesda's Annual WINTER WONDERLAND Dec. 1 & 2
Posted by Gretchen Koitz on Tuesday, November 27, 2012 at 4:22 PM
By Gretchen Koitz / November 27, 2012
Comment
Though Downtown Bethesda will likely NOT look like the picture below, it does get you in the mood!  And so will will Bethesda's annual WINTER WONDERLAND celebration this coming weekend - Saturday & Sunday, December 1-2, 2012.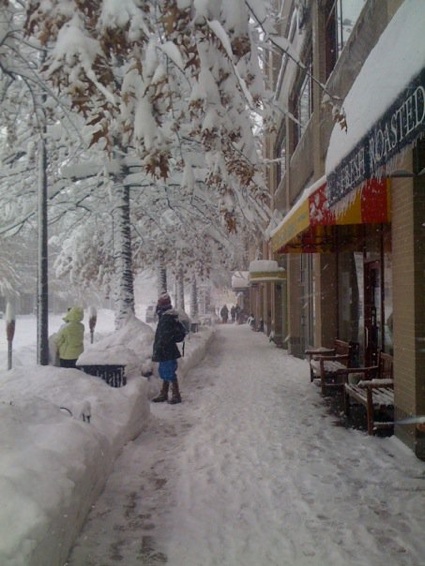 As in year's past, be sure to make time on your busy schedule to be entertained and start the holiday celebrations early with Bethesda's annual WINTER WONDERLAND, set this year for December 1-2, 2012. Many free performances throughout downtown Bethesda, a live ice sculpting presentation and more!
Schedule of Events:
Saturday, December 1:  8:00 p.m.
The Winter Wonderland celebration begins at 8 pm with a concert featuring professional A Capella and gospel groups. Tickets to the concert are $10 for adults and $5 for children under 12.  Tickets for the concert may be purchased here --> https://btsolutions.securesites.com/event.php?id_event=3.
Sunday, December 2:  1:00 - 4:00 pm.
The celebration continues on Sunday, December 2 from 1-4 pm with a choral concert from local school performance groups, live ice sculpting and a visit from Santa Claus! Check Bethesda Urban Partnership website for more details – http://www.bethesda.org/bethesda/winter-wonderland.