DC Real Estate Trends, Presidential Elections & Correlations?
Posted by Gretchen Koitz on Sunday, November 4, 2012 at 6:03 PM
By Gretchen Koitz / November 4, 2012
Comment
Real Estate'd By Gretchen Koitz
It's inevitable...Every four years, as the Presidential election approaches (or sometimes, even months in advance), we start hearing from clients in our Washington, DC area marketplace.  They want to know how the election will impact the local housing market -- especially if they perceive that there is going to be a change in Administrations**. Many ask this question because they are thinking they can "time" sales of their homes to match what they perceive to be an increase in of buyers brought on by the election. It's a great question - one in the not too distant past, was one that deserved more market research.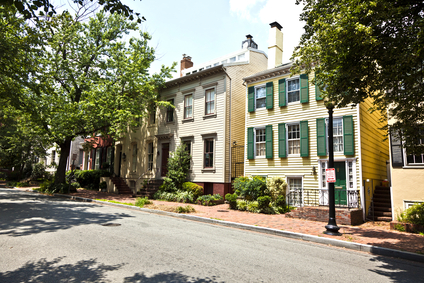 DC Metro Real Estate Post Election Trends In Today's Market  
Today, however the answer is pretty simple: The election (even if it results in the change of Administrations**) does not have much of an impact on our housing market.  As Kevin says, there's a small ripple in the luxury market but no where else do there seem to be breadcrumbs of evidence. The reason is that most members of Congress no longer relocate their families to the Washington DC. It has become too expensive to maintain two residences. Most Congress people and Senators travel back to their homes practically every weekend. Some rent apartments close to the Capital, while others have been known to sleep in a cot in their offices.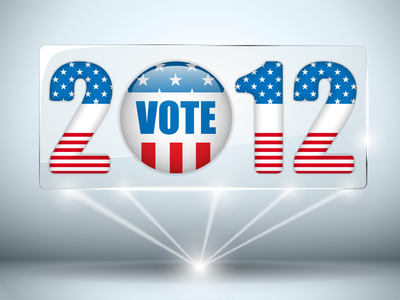 It was not uncommon, in the "good old days" for all 435 Member of Congress and all 100 Senators to own DC area homes...this is just no longer true.  And what about staffs of Members of Congress and of the Executive Branch?  Although some newly elected Members end up bringing some staff members from their home states, most of their employees will be those already in the DC Metro area. They have been in the "trenches" working on The Hill for Members who have been defeated (or who simply are looking for a change or a chance to move up in the staffing hierarchy).
The same is true in the Executive Branch, with the exception of "Schedule C" (political appointees). It is this latter category that probably brings the most purchasing power to our housing market -- but even many of these people will rent (at least initially) because they don't see their commitment to DC to be a long term one. Because the DC Metropolitan area housing market is an expensive one, and because most government employees typically do not make the big bucks :-), an election does not end up bringing many new buyers into our market. The results of an election may or may not increase consumer confidence -- and that will be what impacts our local market.
Either way...don't forget to vote!!!
A Note From Kevin Koitz:  We understand, that there are strong feelings attached to this elections - sentiments more "raw" (for lack of better words) than I have seen in my years.  We invite everyone to challenge Gretchen (and me) on the merrits of this real estate post; but if you're looking to incite an online political "riot", would you put the brass knuckles down here :-)  This isn't a cop out, I just have seen some fun pieces get lost in the comments that follow it.  Many thanks in advance for your understanding.