Downtown Bethesda Condos = Closed Roads
Posted by Gretchen Koitz on Thursday, September 6, 2012 at 9:11 PM
By Gretchen Koitz / September 6, 2012
Comment
Heads Up Downtown Bethesda!  According to the Bethesda Chevy-Chase Regional Service Blog, tomorrow (!), a small portion of Woodmont Avenue in Downtown Bethesda will be closing for a very long time - 20 months is the word on the street!
Blame it on Bethesda Real Estate:
"Downtown Bethesda core" drivers and commuters alike will feel the effect.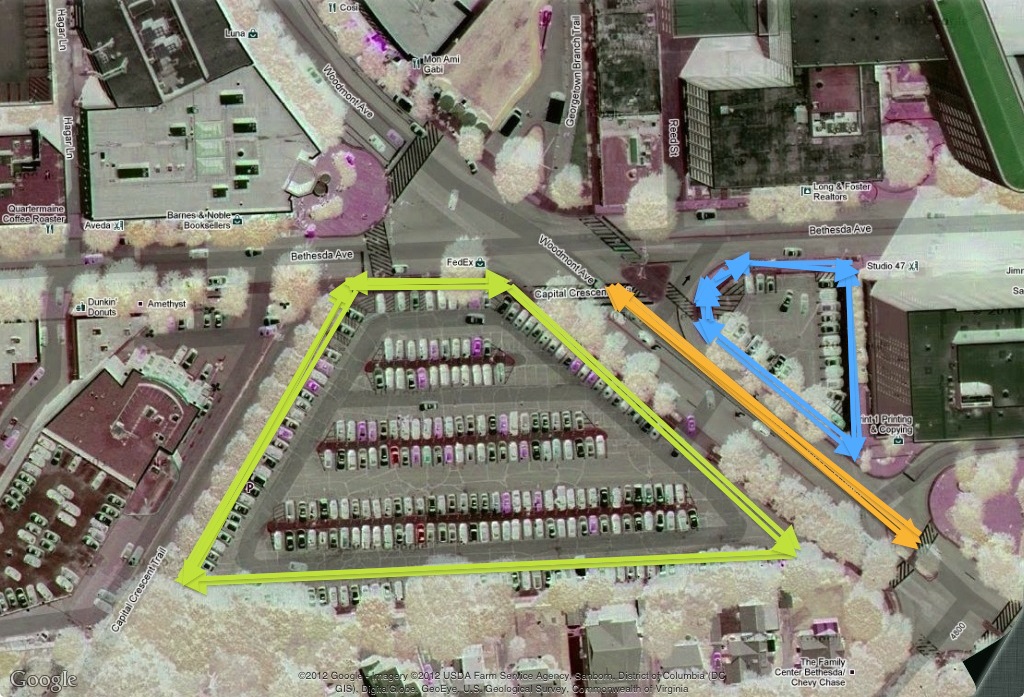 The portion of Woodmont Avenue between Bethesda Avenue and Miller Avenue will be closed to all vehicles ...Bikeshare anyone? :-). Drivers who are used to using Leland from Bradley Boulevard as a means to get to downtown Bethesda (think Barnes & Noble, Landmark Theaters, etc.) will not longer be able to take that left onto Woodmont to reach those destinations and parking garages. Also, commuters heading south towards Friendship Heights and/or DC who routinely use Woodmont Avenue as a substitute for Wisconsin Ave will no longer have that option, as you will be forced to turn either left (up to Wisconsin Ave) or right (over to Arlington Blvd) once you reach Bethesda Avenue.
Coming north on Wisconsin? -- be warned, you will not be able to turn left onto Leland to access Bradley Boulevard, Miller Avenue (just south of Leland & Woodmont) will remain open. The completed project will feature a mixed used development project which will include luxury condos (The Darcy), a new 940-space public parking garage and a safer, reconfigured intersection at Bethesda & Woodmont Avenues. In the meantime, please be careful out there, its going to be a long 20 months!