DC Metro Real Estate, Super Bowls, Spring Markets, & Mother's Days?
Posted by Gretchen Koitz on Thursday, January 12, 2012 at 3:16 PM
By Gretchen Koitz / January 12, 2012
Comment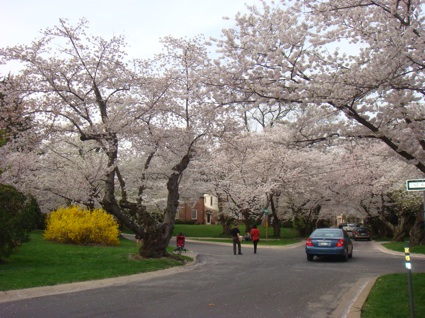 Much like the weather (today it's supposed to get up to 60 degrees…altho' snow is predicted for tomorrow), the Washington DC and Greater Bethesda area real estate markets fluctuate dramatically. But, 2012 seems to be off to an early start.
The Greater Bethesda & DC Real Estate Spring Market - Explained
Our "height of the market" indicator has always focused on the "Super Bowl Sunday thru Mother's Day" phenomenon. [See our previous posts on this topic below. We have been able to track this time period throughout virtually every market over the past 20 years as being the time that sellers can most easily sell their homes. The reason? It has always been our feeling that buyers begin searching in early February (they usually need a month to "recover" from the holidays), but most sellers have what we call the "azalea mentality". That is, they want to wait until the azaleas are in bloom (or the dogwoods, or the cherry blossoms) because they think that their homes look best with these flowering plants.
And, while this may be true, it is also true that once we get to late Spring, there is more inventory and many of the more serious buyers (remember…they were out in February) have already purchased. So, it's a simple supply and demand equation…the supply increases in late Spring (azaleas!), while the demand has begun to decrease.??
This year, it appears as though home buyers in the DC Metro area are not waiting until after Super Bowl Sunday. Last weekend brought out tons of open house traffic and we had multiple offers (yes…we're back to those!) on two properties – one of which had just come on the market and one of which had just had a price reduction.?? We've always acknowledged the importance of micro-markets, so it isn't fair to say that this "early Spring market" is hitting all of the DC Metropolitan area, but it is certainly evident and obvious in the city of DC and in the close-in suburbs, such as Bethesda and Chevy Chase.? Hopefully, this active market will continue. We're having fun!!! We hope you are too!
Looking for real estate guidance: Call or text Gretchen or Kevin at 301 265-6576. Feeling like information gathering on your own? Explore away!