Walk to Downtown Bethesda or Walk to Friendship Heights?
Not one, but two exciting new listings being presented this week.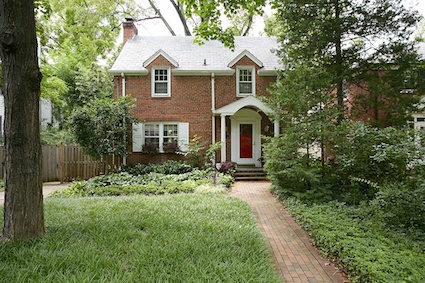 One we've talked about before - 5010 Edgemoor Lane (on the left) in the very heart of Downtown Bethesda, but nestled in the much sought-after Edgemoor neighborhood.  Here's a link to a quick video.
The other new listing (pictured above on the right) is just over a half-mile walk to Friendship Heights in American University Park (yes, in MD!) at 4800 Park Avenue, Bethesda 20816. Check out our recent blog post on this exquisite property located within walking distance to the vibrant Friendship Heights area for easy access to metro, shopping (groceries, high fashion) and many restaurants.  You won't need your car for either of these wonderful new listings!
Park Avenue is a lovely 4br/3.5ba home on a beautiful lot. Creatively expanded by a previous owner, highlights include a gorgeous sunroom/family room addition heated by radiant...