The Maryland Side of AU Park
Posted by Gretchen Koitz on Thursday, August 15, 2013 at 12:35 PM
By Gretchen Koitz / August 15, 2013
Comment
Bethesda isn't AU Park. Do I blame this one on L'Enfant? We have enough trouble keeping DC Subdivions in the same Zip code.... I thought to myself, when I learned that there was technically a "piece" of one of DC's most recognizable neighborhoods in Bethesda, Maryland? For clarrity, I knew this (I'm the bethesda man and my Highschool was in AU Park ot American University Park!) -- I just never had a chance to right about it. But back to the frenchman, L'Enfant, creating more confusion --- "DC neighborhoods over into Bethesda, Maryland? For clarrity once again I doubt L'Enfant engineered this far north, but I'm still blaming it on him.
Mention "American University Park" (or "AU Park") to anyone in the Washington Metropolitan Area and they will most likely describe a vibrant community that runs between Massachusetts Avenue and River Road in the District of Columbia. They will talk about access to the Tenley Metro and Part of Spring Valley neighborhood. What will probably not cross their minds is that American University Park actually sneaks across Western Avenue into Maryland.
Our new listing at 4800 Park Avenue, in the Bethesda zip code of 20816, is one of only 50 houses that are in the Maryland part of American University Park. These 50 houses sit on just four streets – River, Western, Park and Brookdale. This small enclave has the advantage of being just blocks from Friendship Heights – which means easy access to The Metro, as well as to restaurants and some of the best retail shopping in the DC area.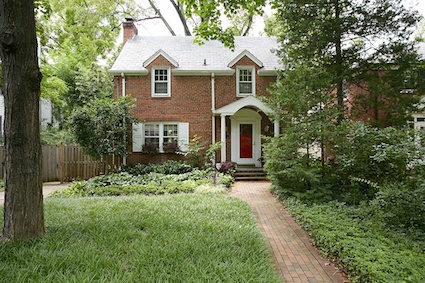 4800 Park truly stands alone unique property brings some through the fusion of raely matched Colonial detail/charm and a dash of West coast'ism - I made that word up to explain the addition that pulled "outside elements in" to create an extraordinary residence. Previously owned by an architect, it has had some he achieved drawing "outside in" through a Master bedroom addition. With unswering attention to detail, "dramatic" came through pitch perfect placement of skylights and windows in the master bedroom. He was begging the already lush tree lined backyard spaces from the to come closer. He created a sunfilled "tree house". No place is the use of light to create space more evident than the skylight over the shower in the Master Bath.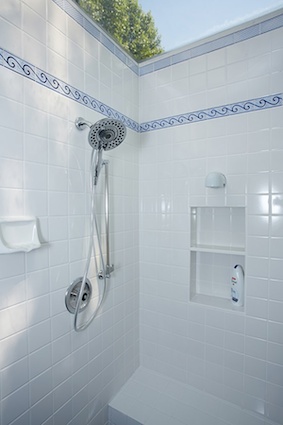 The sunroom/family room on the main level has radiant floor heating and walls of windows, again, a dramatic statement playing on space, through the outside elements. We are thrilled to be representing this wonderful 4BR, 3.5BA home which is listed for $976,000.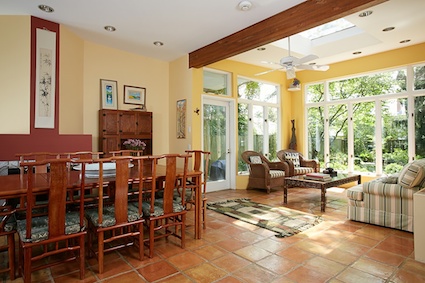 The private enclosed back yard offers a serene setting which can be viewed from outside or in!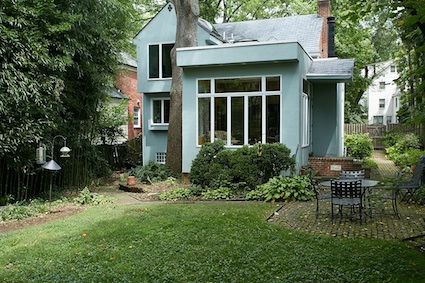 Contact Gretchen (301-442-8122) or me (Kevin) 301-254-6576) to arrange a showing or for any additional information. Great weekends to all!
Here's a short video for your viewing pleasure. (Be sure to use headphones or turn volumn down if you are in a public place - there is light music.)