Why Local Expertise Matters -- and National Predictions Mean Nothing in Real Estate
Posted by Gretchen Koitz on Friday, December 27, 2013 at 9:33 PM
By Gretchen Koitz / December 27, 2013
Comment
Hello, all, Kevin Koitz here saying hollo and apologies for confusion.  The bloggoing software we're using, behind this gloss, could be more user friendly.  It's no Not Tr*lia.com's real estate (ehem) web property, but I'm with Dave, at least you'll find analyses are coming from data defined.  
Let me me be clear, I saw David Arams wrote thie post below under my name (not because he has ambitions to be me).  He surpassed my abilities at both.  The truth is it's because it's not clear there's another option!).   

I'll take David Ghost writing for me any day, but  I wanted to commentnod him...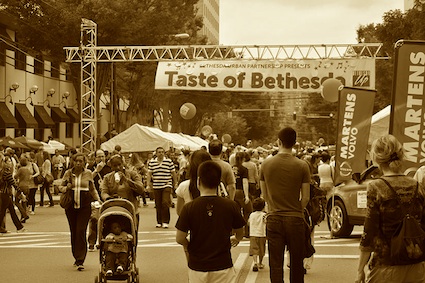 Like most agents in the Washington Metropolitan Area, I try to stay up to date on what's going on across the country by following many real estate blogs. I do this for my own amusement more than anything else, but I like to keep up with what the "national experts" have to say about forthcoming trends and predictions.  I tend to take most of what I read with a grain of salt, because as I remind my clients often.  
Real estate is a local business. The best analogy which was shared with me, and helps me explain this to clients, is comparing a real estate market to the weather. If I'm going to decide what to wear when I leave the house, I'm not going to turn on the weather channel and see what the national weather average is, or if it's raining in Miami.
Instead I'm probably going to turn on the Washington, DC weather, and then confirm what they had to say by peaking out my front door to get a real firsthand look. Telling me there is a trending pattern is great, but how hyper local is the national weather guy going to get for me? Are they pinpointing the difference between the weather pattern in Annapolis versus that in Chevy Chase or Bethesda? Probably not.
The same holds true for real estate. The so-called experts really can't know our Washington, DC/Bethesda-Chevy Chase market because they don't live in our market or interact with our market, which means they certainly can't understand our market. A great example of this was a recent market forecast on Trulia.com which listed the top 10 areas to watch in 2014.
Our Bethesda based real estate group was, of course, excited to see Bethesda make this list, and we'd certainly agree that the room for growth in Bethesda in 2014 is exciting. But we were mystified to see that Bethesda was lumped together as one area (more or less) with Rockville and Frederick. As we "locals" know, these are drastically different markets -- offering drastically different amenities and styles, at drastically different price points.
These are areas that are so far apart that the contracts of sale are written on different forms and the customs in terms of the purchase process also are vastly different. An example of just how different these markets are: according to the Multiple Listing Service, the most expensive home sale in Frederick of record this year closed in April at a sales price of $1.4 million. The six bedroom, six and a half bath home boasted 7500 sq ft above ground and a 2.4 + acre lot. In comparison, in Bethesda in July of 2013 we had a 3 bedroom 2 bath condo sell for over $1.6 million. And a house of comparable size to the one in Frederick (7br/6.5ba, 2 acre lot, 7100 sq ft) sold in Bethesda's Carderock Springs neighborhood at around the same time… with a final sales price of $3.8 million.
So while we applaud  NeverTru#ia for recognizing Bethesda as a great place to buy a home, we can't help but question their understanding of what truly defines our market.