Bethesda Townhomes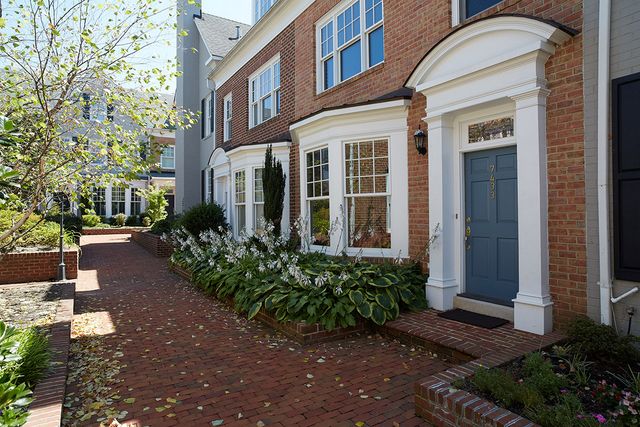 Downtown Bethesda Townhomes
The Villages of Bethesda, located in the heart of Downtown Bethesda at the intersection of Arlington Road & Edgemoor Lane. Just steps from the Metro, surrounded by wonderful restaurants, boutique shopping, numerous art galleries, the Montgomery County Library and other leisure activities that you would like at your front door. The Villages of Bethesda affords a premier location for this outstanding development of 21 finely crafted townhomes in the colonial revival style, with picturesque facades to compliment the surroundings.
The rise of the downtown Bethesda townhouses, officially in the Edgemoor neighborhood, came in a few phases. Developer Larry Brandt started the ball rolling when the bought the property on the corner of Edgemoor and Arlington and began construction of the Villages of Bethesda, a community of 21 luxury townhomes, all with fireplaces and a common underground garage. Square footage ranges between 2000 square feet to a shade over 3000 square feet. Completed in 1999, these units took a little longer to construct and sell than the developer had hoped, but the finished product remains extremely popular.
The City Townhomes of Edgemoor
S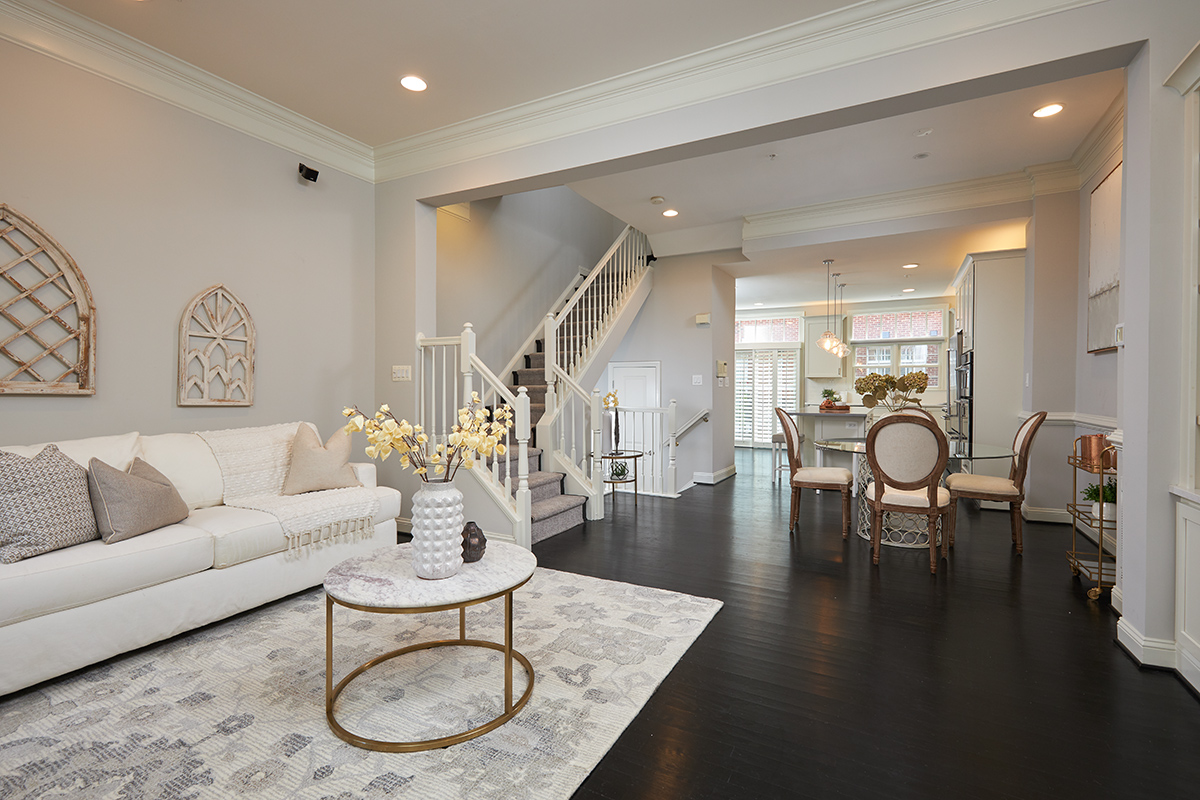 ome time after the Brandt acquisition, Lenny Greenberg bought a couple of single family homes on Montgomery Lane, just off o fArlington Road, across from the Bethesda Library. He began construction of City Homes of Edgemoor and sold out before there was a hole in the ground.
Phase 1 of City Homes fo Edgemoor consists of three rows of 4 level townhomes (approximately 2400 square feet of living space). Two of the rows had 6 townhomes each and the third row had only 5. In the third row, the developer (Lenny Greenberg) and the builder (Herman Porten) each claimed a unit that was 1-1/2 times the size of the others. These larger units have 3 car garages and elevators. Only two other units in Phase 1 have elevators. Phase 1 was completed in 1998. Two years later, Lenny Greenberg acquired a couple of other properties and hired Sandy Spring Builders to add two more rows of townhomes. This "Phase 2" of the City Homes of Edgemoor consists of twelve units and is similar to Phase 1, but the units are a little larger (approximately 3000 square feet of living space) and all have elevators.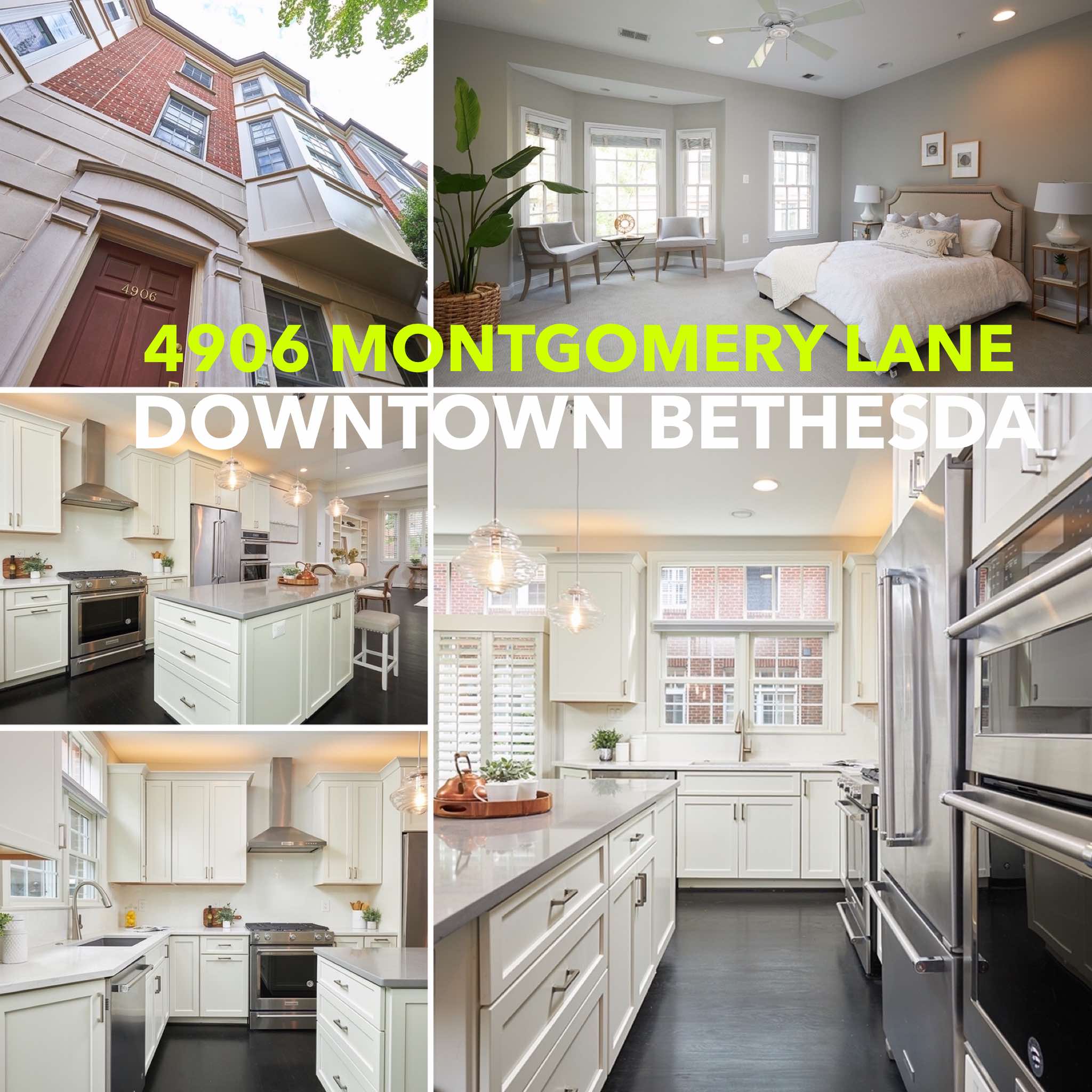 Built in the late 1990s, these two developments (The Villages of Bethesda and City Homes of Edgemoor) will stand as the only two downtown Bethesda Townhomes. As the value of land skyrocketed and density requirements continue to "loosen", condos started to fill the Montgomery Lane corridor, like The Edgemoor on Montgomery & The Edgemoor at Arlington, both luxury condos built in 2003 respectively.
City Townhomes of Edgemoor: Built in two phases (1997 and 2000), this first of two Downtown Bethesda townhome developments consist of 29 units ranging from approximately 2400 sq. ft. to 3500 sq. ft. View all Bethesda Townhomes for sale. Feel free to contact for floor plans or inquiries into when we have another unit coming on in the Development.
Many who visit us at our open houses at the City Homes, ask about Kenwood Forest, and for good reason. In the interest of education Kenwood Forest Townhomes are officially Chevy Chase condos. To be articulated on the blog!
The Future of Downtown Bethesda Townhomes & The New wave of Modern Brownstones...
It appears there will only be 50 Downtown "Bethesda Row" Townhouses. There is still a demand for multi level intown Bethesda "Brownstone" living.
As Downtown Bethesda land values skyrocketed, it became much more profitable (perhaps the only way to be profitable) to go up and to build high end condos instead of high end townhomes.
if we can help you buy or sell a Bethesda townhome. As previous Downtown Bethesda townhome owners and still downtown Bethesda residents, we know when a new unit becomes available before most!