Sacks Neighborhood, Officially in Chevy Chase 20815; Also Downtown Bethesda Adjacent!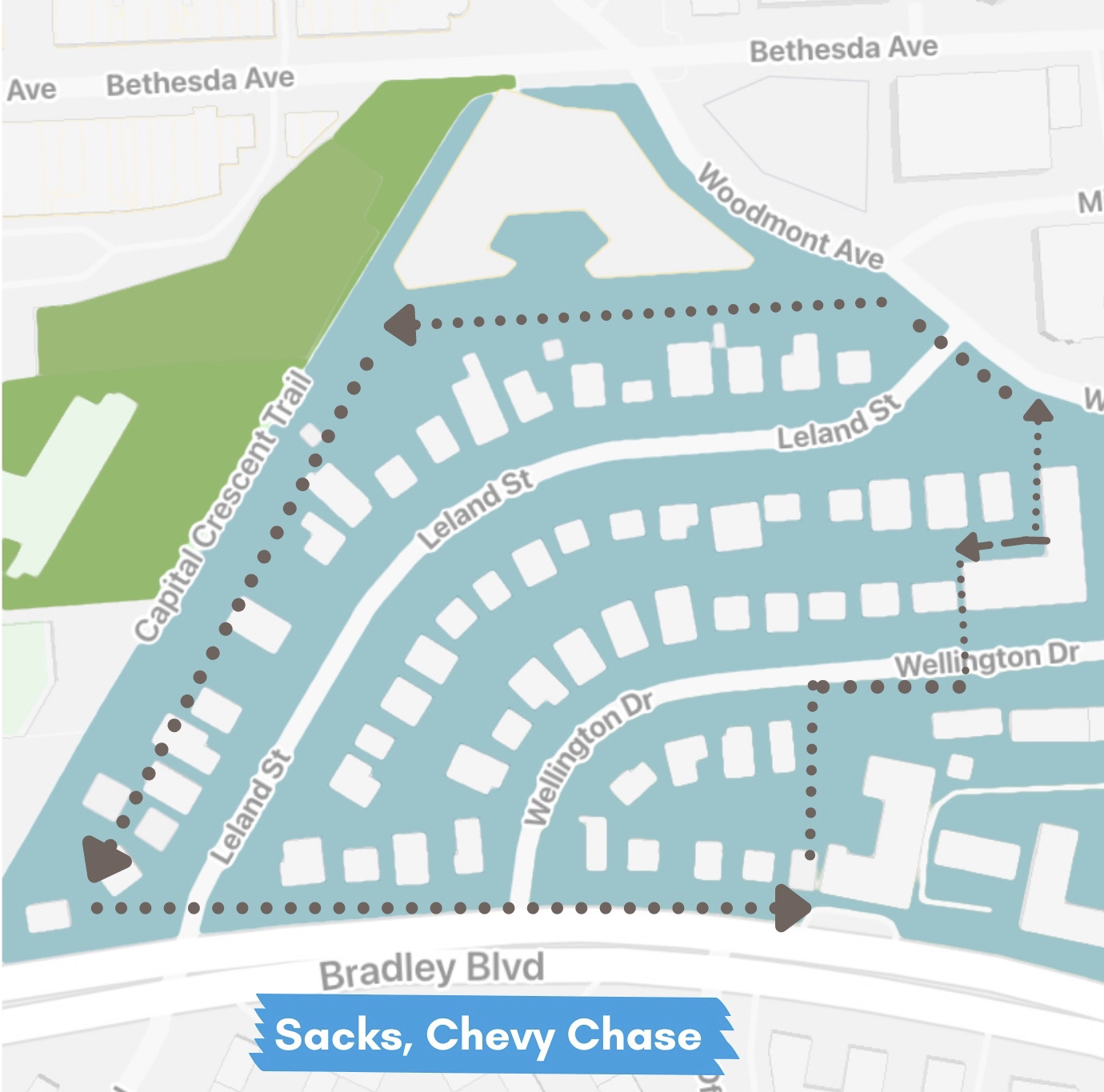 Sacks Neighborhood; is Officially in a Chevy Chase zip code, 20815; at the same time it literally abuts Downtown Bethesda. Sacks consists of approximately 50 Single family homes that vary in size, price, style and architectural design. Styles range from Cape Cods and Colonials built in the 1930s, to "brand new" infill single family homes, some with elevators.
Bounded by Woodmont Avenue to the North, the Capital Crescent Trail to your West, Bradley Boulevard to the south, and most of Wellngton Drive to the east, the Sacks neighborhood is small and extremely desireable!
A Unique Bethesda Street: Home owners on Leland Street in Sacks can access to The Capitol Crescent Trail from their back yards.
In the past, developers attempted to actually buy most of the homes in Sacks because of it's proximity to Downtown Bethesda's urban core. The neighborhood was unable to reach unanimous consent on offers.