Washington DC Real Estate
Washington DC is an extraordinary place to live and visit. The nation's capital is a beautiful river city and cultural nerve center, well-chosen as the home of America's most revered institutions. Administered by a municipal government, and ultimately overseen by Congress, Washington, D.C. is carefully developed and maintained, offering many of the nation's most stunning neighborhoods.
Search DC Luxury Homes By Type
Search DC Rowhouses
Search DC By Zip Code
Designed in the 1780s in the French Baroque city style, with avenues radiating from city monuments, Washington real estate is easily navigable and endlessly attractive.
Explore Washington DC
Washington is a medium-sized city by international standards, home to less than 700,000** people. But its "downtown"** is the third largest in the U.S., behind New York and Chicago. DC is a transient city and fir good reason. Since the economy tends to outstrip much larger cities due to its wide variety of federal contractors, international organizations, law firms, and universities.
The influence of the U.S. federal government makes Washington virtually recession-proof relative to the rest of the nation, with jobs here often increasing during recessions. Washington is also consistently ranked among the top ten cities in the nation for its favorable business climate.
The city's four quadrants - Northeast, Northwest, Southeast, and Southwest - offer a wide variety of historic neighborhoods, punctuated by some of the nation's finest examples of 19th and early 20th century architecture.
Luxury Homes! From palatial waterfront estates, former embassies to two Ritz hotel residences, there's always options for extraordinary!.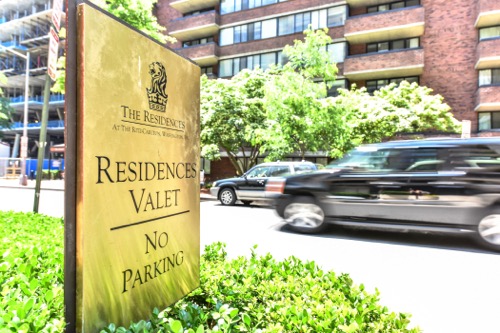 Washington D.C.'s beautiful natural setting on the Potomac River is preserved by dozens of carefully planned city parks, which cover a large portion of the downtown area. The city's most famous urban parks include the National Zoological Park, Rock Creek Park, and the National Arboretum.